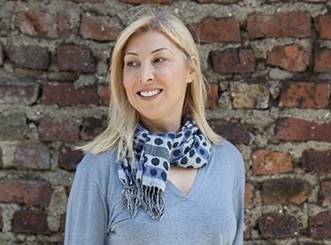 The Ketenci brand, establishing a refined design dicipline in carpeting, is serving in its showroom located in Teşvikiye with its worldwide brands since it was founded in 1996, and now also with its own designs and productions.
Handmade Carpets produced totally with natural materials, are being treated with high interests of prominent architects, designers and decorators situated not only in Turkey but also in United States and worldwide, due to their clear and lean styles identifying the brand. Due to this fact, Ketenci is known as the premier solution partner of upscale house and contract projects since it was founded.
Ketenci, using natural materials like wool, silk, nettle fiber in carpets and realizing not only the weaving process but all the production processes with handcraftsmanship, is bringing the future into its own collections while collaborating with international brands and design offices. On the other hand, both local and global tastes shine onto floors with local productions like Katmandu Collection signed by Yeşim Ketenci.Ketenci carpets, possessing light-shadow-depth dynamics, create warm-blooded, natural and characterized places; have colors that caress human soul which are accompanied with specific minimal patterns and tone-on-tone games. With these compositions modern, craftsman, highbrow and most importantly healthy and natural places are constructed. Both for private areas and residential premises and for hotels, restaurants and other social places…
A Ketenci world.
The balance between the weaved and the weaving.
The dance of knot with shadow.